Learn all about this popular Hygge lifestyle which is pronounced as hoo-gah or hue-gah. If something is hygge, it is known as hyggelig.
What is hygge? Hygge definition, Hygge meaning
Hygge is a Danish concept that roughly translates to comfort and coziness. It's the feeling you get from being rugged up on a cold winters day, a cosy contentment. It is well being and self care. It may be a part of the reason that Denmark is consistently ranked as one of the happiest countries in the world despite their freezing winters. In saying that, hygge is a lovely lifestyle for enjoying Winter.
You may have seen it trending on blogs, used to market ridiculously expensive items such as candles, blankets, plates, throws and rugs.
All in all, hygge can be summed up as self care – to be cosy, content and comfortable.
Hygge is nourishing. Hygge is a self care mindset.
Who invented hygge?

Hygge has its origins in the word 'hug' which makes sense given its all about comfort.
In Old Norse, 'hug' meant soul, mind, consciousness.
Benefits of hygge
Self care – feel happier and at ease.
Less stress – there is comfort in taking care of yourself.
A relaxed state of mind – all tension melts away.
What hygge is not
Hygge is not being sucked into the hype of expensive and well marketed items.
Hygge is a feeling, a self care mindset.
It is simple, Hygge is to feel at ease and comfortabx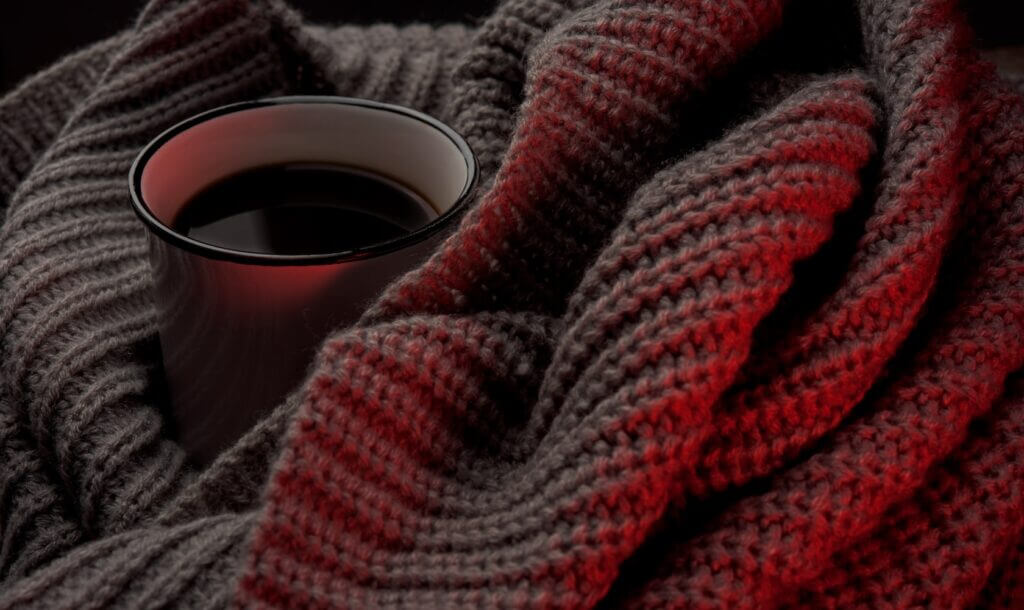 Creating the feeling of hygge
A comfortable environment – A calm and inviting place to relax in. You may have a nook somewhere where you live, it could be lots of cushions and pillows, under a blanket. The use of soothing colours such as blue and muted, dusty colours – think blush, beige and tan.
A peaceful setting – It could be complete silence or relaxing music. The removal of distractions such as electronics and your phone.
A warm drink – it could be a hot chocolate, turmeric latte, tea, coffee, mulled wine.
Blankets – something warm and soft to keep you feeling cosy.
Candles – Comforting and radiate warmth. Alternatively consider your lighting, warm and soft instead of harsh.
Comfortable clothes – Big shirts and jumpers, trackpants, leggings, knits, socks. Hint hygge may not be glamorous but it is damn comfy!
Connection – Surround yourself with people who make you feel happy and loved.
Decorations – Whatever makes you feel warmth such as photos of loved ones, significant memories, travel etc. It could be leafy plants and succulents.
Mindful indulgence – Allow yourself to eat what you love without any guilt.
Presence – It's being in the moment, appreciating the little things that give you comfort.
Relax – have a hot bath, read a book, snuggle, sip tea, play board games.
Intrigued by different cultures and the mindsets they encourage?
Read about the art of Fika originating from Sweden.