Podcast: Play in new window | Download
Subscribe: Apple Podcasts | Google Podcasts | Spotify | RSS
In today's episode Phi speaks with Michi Kwan, who like Phi, left the high paying corporate world to pursue her own passion. Michi is now an alternative health practitioner focusing on subconscious reprogramming and EFT. We speak about entrepreneurship, inner child activation and healing, being your highest quantum self, discipline, masculine and feminine energetics in dating + so much more!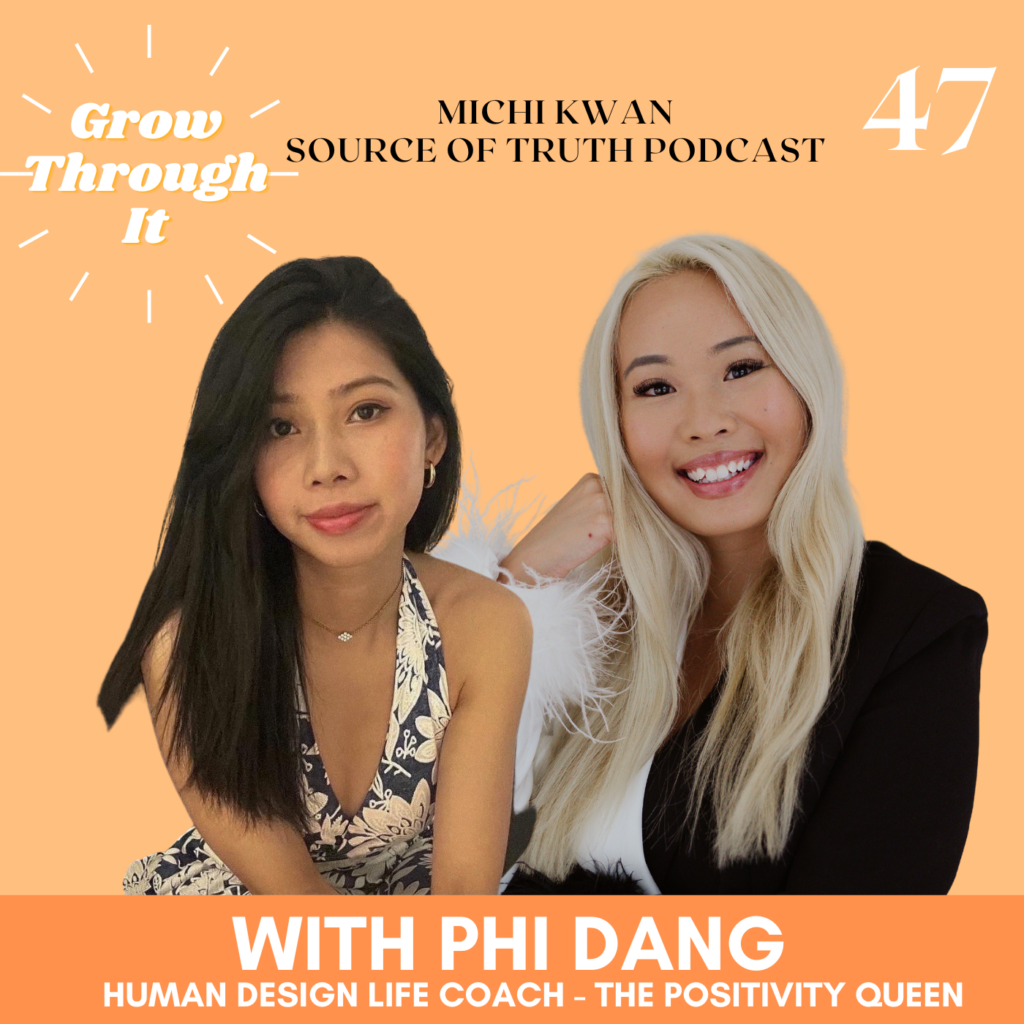 Resources from today's episode and connect with Michi Kwan from the Source of Truth Podcast

Chatting to Michi Kwan from the Source of Truth Podcast

Michi in terms of human design is a 1/3 manifesting generator with an emotional authority. 
Michi also has her own podcast: Source of Truth which bridges everyday topics with spirituality all about energy, the laws of the universe, channeled messages from God and pure love.
This episode covers topics such as:
Michi's corporate career as a consultant and advising Fortune 500 companies
Her journey and passion for entrepreneurship 
Showing up and being seen
Vulnerability
Empathy compassion inner healing
The gift of her 3 profile line in human design – her approach to business and entrepreneurship
Discipline, self sabotage, inner child work, subconscious work, shadow work, emotional freedom technique (EFT) and self healing tools
Starseed being and owning your weird
Exploring spirituality and religion
Spiritual awakening and the spiritual path in life
Masculine and Feminine energies & dating