Podcast: Play in new window | Download
Subscribe: Apple Podcasts | Google Podcasts | Spotify | RSS
This episode features Courtney Wallbank from the Proudly Imperfect Podcast. In this episode we talk all things anxiety, self love, perfectionism, fear of failure, money mindset, moving countries and so much more. You're in for a juicy episode as Courtney shares more on how to truly be proudly imperfect as well as Grow and Glow!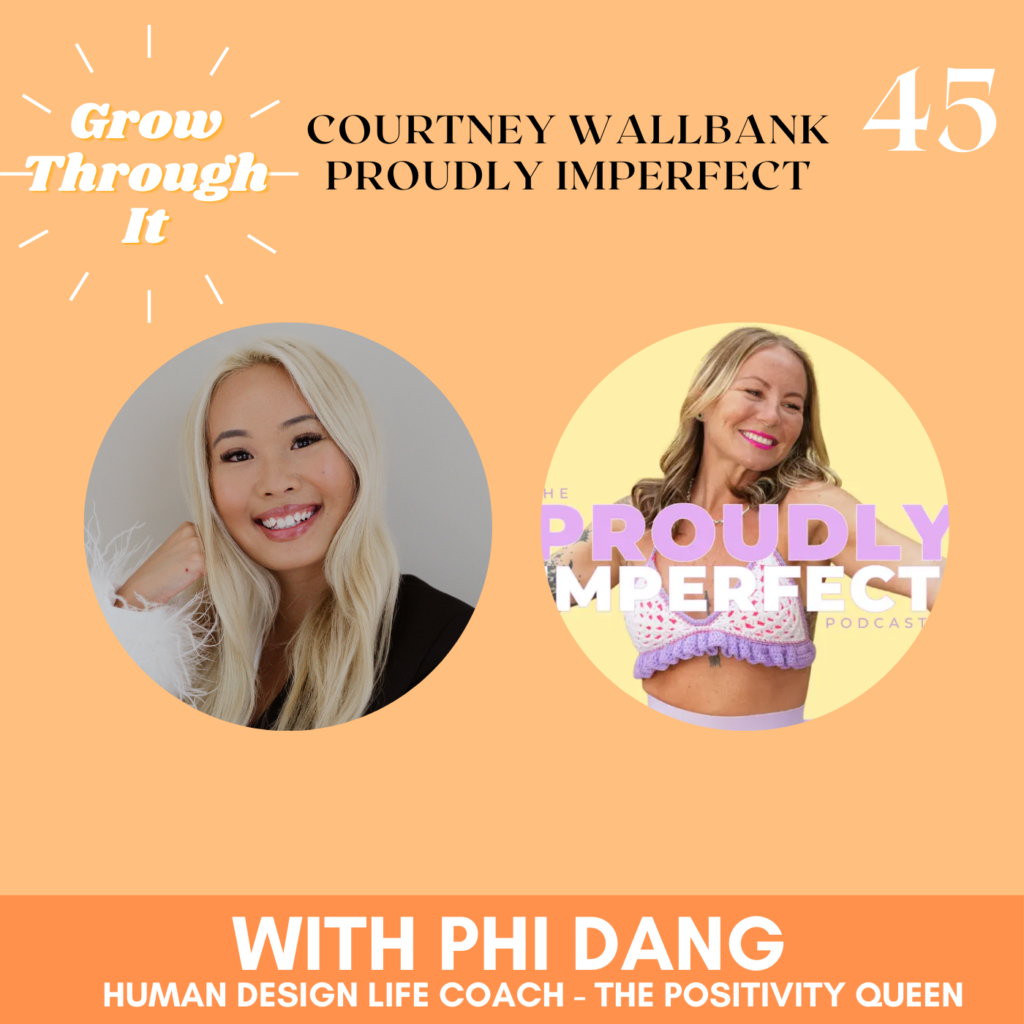 Resources from today's episode and connect with Courtney Wallbank from the Proudly Imperfect Podcast
Chatting to Courtney Wallbank from the Proudly Imperfect Podcast
Courtney's Human Design: 5/1 Sacral Generator
Hi beautiful souls, I am so happy today to have Courtney Wallbank on the Grow Through it Podcast. I was recently on her podcast Proudly Imperfect. Courtney is a NLP and Mindset Coach who helps you break free from the chains of anxiety and fear so you can grab life by the tits and be unapologetically you.
Would you be able to let everybody know in your own words who you are?
We discuss how we met by Courtney sending me a message in 2021 when I announced I was going from my full time corporate job and you were at the beginning of your journey. She was part of a free masterclass week I held and won a human design reading.
We also cover how Courtney got into personal growth, her journey, handling projections, shadow work, self love, money mindset, being proudly imperfect, perfectionism: that it's a learned behaviour and you have the power to unlearn it. It can also be interpreted as a trauma response as a coping mechanism.
Courtney shares her tips about perfectionism, how she personally handles perfectionism, the fear of failure as well as her Instagram handle of Grow and Glow.
Not only that we talk about anxiety, her brave move from Manchester in the UK to Sydney Australila.